The Brown Rat, Rattus Norvegicus, is the most commonly found rat in the UK.
They are widespread in both country and city areas. Rats can burrow large tunnel systems around the home, outbuildings and gardens. Rats spread harmful diseases because their preferred habitats are drains, sewers and areas containing rubbish especially food waste. Bird tables are also very attractive to rats. It is claimed that rats are a fire hazard due to their gnawing through of electric cables in the loft.
Potential harm: The most common diseases spread by rats are Weil's disease ( starts with influenza like symptoms which can be fatal ) and food poisoning diseases such as salmonella.
Potential risk for the elderly, pregnant women and children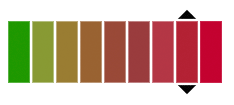 To contact us about rats