The Grey Squirrel, Sciurus Carolinensis, is now the most common squirrel in the UK.
Since introduced from America the grey squirrel has virtually eradicated the native red squirrel with its aggressive behaviour. These squirrels can nest in lofts, wall cavities and outbuildings. They have been known to damage properties by gnawing lead/felt flat roofs, electric cables, plastic water pipes and other fabrics around your home.
Potential Harm: The grey squirrel is not thought to carry human diseases but can bite when frightened and when protecting their nest site. In addition grey squirrels can pass fleas to domestic animals.
Potential nuisance factor: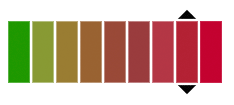 To contact us about squirrels